We all have our ups and downs. Sometimes you might not feel like studying whatsoever, but that does not mean that you cannot gain back your motivation.
And when searching for sources of inspiration remember that movies can do the trick for you. Here is what Jane Scearce once wrote in Lifehack: "Movies have the power to affect our entire mood. They make us want to change ourselves and even change the world. There are films that make you cry (when you need a good cry), films that help you vent your frustrations and films that enliven you." Now wonder 55% of people go to the cinema at least several times a year.
So, if you are in need of a good motivation to dive into your studyings, movies, especially the ones we have mentioned below can help you. They can help you find strength to continue studying, inspire to try a little harder, and make the most out of your student years.
All in all, find a couple of hours to watch them – and enjoy a new surge of energy!
3 Great Movies to Inspire You to Study
The Pursuit of Happyness (2006)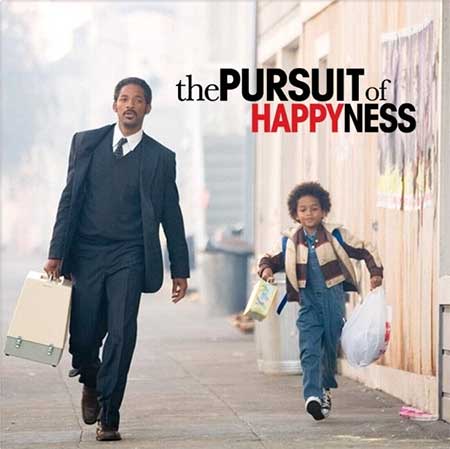 Well, of course, this film tops our list. We find it so powerful and inspiring that could not put it anywhere below the first spot.
The story is very touching. This drama film is all about a man named Chris Gardner who used to sell medical equipment. Thanks to his perseverance and hard work, from a medical equipment salesman he turned into a millionaire who founded his own brokerage company.
He was once invited to become an intern at a successful company and compete for a place at the enterprise. There will be only one position open in the end of the internship, and only one person would be able to take it according to the results of the internship.
Having a small son whom he loved dearly, the man did his best, studied day and
night and got himself a position in the company after the internship.
Directed by Gabriele Muccino, the film came out in 2006. The director states that the plot is based on the real-life story of a man who did not give up, worked (and learned) hard and achieved great heights.
So, if you are having hard times motivating yourself to study, this film will help you, for sure! There is nothing impossible for him who works hard!
2. The Blind Side (2009)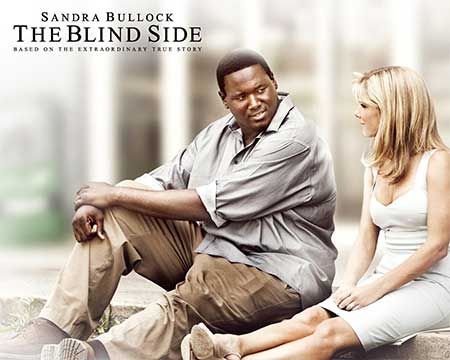 A powerful story that shows how much love and care can do. Directed by John Lee Hancock, the film came out in 2009 and was loved by many. It is based on the real-life story of Michael Oher, an American football offensive tackle
who was adopted by a loving family in his early years.
The film shows a young man who was once offered a shelter by kind-hearted
strangers who, eventually, made him a part of their family.
The boy is having hard times studying, so the family helps him gain back his
confidence and strength. During the film, they find out that he has a talent for the American football, and offer him to join a school team. As a result of hard work and perseverance, the boy becomes a very successful football player.
Thanks to the support of the family who adopted him, their constant care and faith in his strengths, Michael becomes a great man with a big heart and an inner source of inspiration.
Why do we recommend this film? Well, because it proves that even if you feel like a complete failure, there are people out there whose support can help you achieve the heights you would never have hoped to achieve yourself. Besides, striving to do your best is always rewarding. Maybe not always to the point where you get a title of the best American football player, but the reward will come in some shape for sure.
3. Legally Blonde (2001)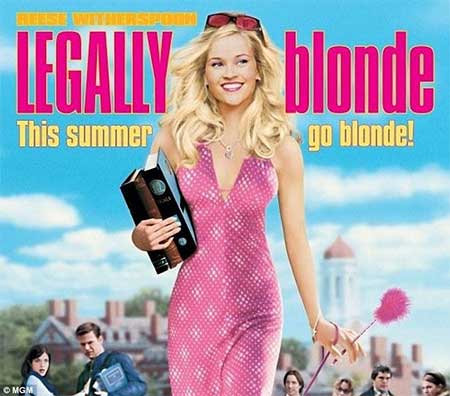 Okay, after two really hard (though extremely inspiring) films, we had to offer you something a bit lighter and fun.
Legally Blonde is a comedy movie written by Karen McCullah Lutz and Kirsten Smith. The story centers around Elle Woods, an extraordinary and a bit unusual college student. Even though not too many people believed she could do it, she pulled herself together, and entered Harvard.
The main idea of the film is that more often than not we underestimate the powerful potential we have. We might not have discovered it yet, or simply lack confidence to ever start using it to the fullest. No matter what the reason might be, we are responsible for making the most out of the abilities we were gifted with. Most people considered Elle Woods to be a typical "blonde" girl, not too bright or talented in law.
But as she has proven, as long as you put in the effort, you can top the list of gifte peers once and for always.
Therefore, if you do not see what your real potential is, watch this movie and get inspired to dig a little deeper searching for your potential.
These three movies combined should get through the hard times of studying, when you feel low in the spirit or cannot make yourself read another paragraph.
The main characters of these films have set a great example of what hard work and perseverance can do. They did not lose faith, kept working and studying, and even though the peer pressure or the circumstances were not the most favorable (or in some cases were simply horrible) they still aimed for the stars.
All in all, grab some popcorn, call your friends and a have a nice evening off your studyings watching one of these movies (or even all of them is needed). We promise that you will get your motivation to study back in no time.
Chris Gardner from the "The Pursuit of Happyness" once said: "Others may question your credentials, your papers, your degrees. Others may look for all kinds of ways to diminish your worth. But what is inside you no one can take from you or tarnish. This is your worth, who you really are, your degree that can go with you wherever you go, that you bring with you the moment you come into a room, that can't be manipulated or shaken." How great is this?
What other films would you recommend your peers looking for motivation to study? Leave your suggestions in the comments!
BIO: Lori Wade is a content writer who is interested in a wide range of spheres from education and online marketing to entrepreneurship. She is also an aspiring tutor striving to bring education to another level like we all do. Also, she can help to write your essay. If you are interested in writing, you can find her on Twitter or Google+ or find her on other social media. Read and take over Lori's useful insights!